PageGroup has been awarded with the prestigious Top Employer Award for a third year running. All of us are proud to be working at a company that is repeatedly recognised as one of the best employers worldwide.  At PageGroup, we strive to ensure each one of our employees is valued. Our Employer Value Proposition is at the heart of everything we do: Career Progression, Talent Development, Giving back to others, Diversity at work and Rewards & Wellbeing.  These are just a few of the reasons why we are able to grow and achieve success together.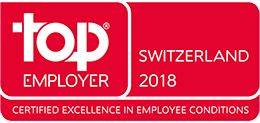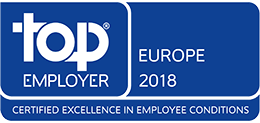 A different side of PageGroup
Interview with Esther Roman, Global Talent Director

We caught up with Esther Roman, Global Talent Director. Esther shapes and champions the HR policies at PageGroup and knows what it means to put people first. In the interview, Esther talks briefly about what Top Employer means to us and shares some of her thoughts on the direction of HR today and the role of the employer.
6 things top employers do to value their employees

With over 40 years' experience working with companies big and small, we have discovered what top employers do to value their employees. Click here to read.
Join Page Group - Your Future starts here

Our journey doesn't end there. We want you to be a part of growing PageGroup into something even better and help us work towards bigger successes and hopefully achieve Top Employer again in 2019. Whether you're hunting for a new opportunity or think you've got what it takes to join us at Page, click below to start your journey with us.